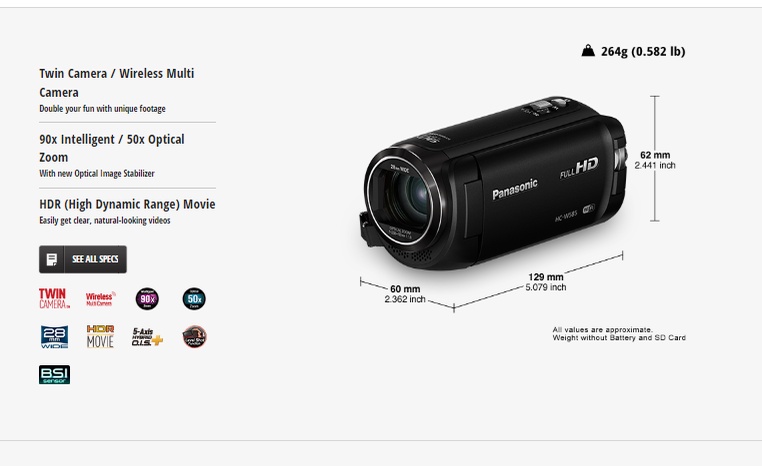 The HYBRID O.I.S. + (Optical Image Stabilizer) uses five-axis correction to thoroughly suppress blurring all the way from wide-angle to powerful zoom shots. The Level Shot function automatically detects and corrects the tilting of captured images.
Dad Can Join In While Shooting!
Capture the family and a selfie, or both tele and wide-angle shots. The rotatable sub camera lets you take shots from two angles at once. The sub camera image is recorded into any one of various sub windows, and its display position can be changed by touch operation.
Clear Shots with Excellent Detail
The HDR Movie Function combines two images taken with different exposures to suppress blown highlights and blocked shadows. A dedicated HDR button enables quick mode changes when necessary.